Which is the better or proper choice, a traffic ticket lawyer or a paralegal? Who is going to win your traffic ticket?

Traffic Ticket Lawyers vs Paralegals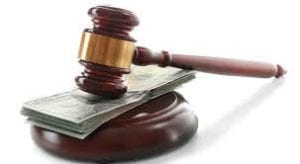 Is a traffic ticket lawyer worth the extra money versus a traffic ticket paralegal?
There is no denying that a criminal lawyer has a lot of education behind them for defending clients in criminal court, but is a lawyer worth the extra money versus a paralegal?
Although traffic and criminal court are very similar in regards to rules of evidence and procedures, the experience can be very different.
Many lawyers who are junior, new lawyers or who are unable to find work in criminal law accept cases in traffic court, with various degrees of success.
These lawyers tend to do all sorts of legal matters and as a result may become a "jack of all trades, but a master of none".
A lawyer maybe a "jack of all trades" but lack the experience in traffic court that most paralegals have, and their success rate can be many times lower.
Advantages of Paralegals Vs a Traffic Ticket Lawyer
The advantage that paralegals like OTT Legal has over a lawyer is experience.
Many paralegals hold an advantage over a lawyer with the years of experience they have dealing in traffic tickets.
Most paralegals appear in the same traffic court on a day to day basis.
In doing so the paralegal:
knows the judges, prosecutors and police officers
the court knows the strengths of the paralegal
they understand the nuances and concerns of the jurisdiction
they build relationships that tend to help clients
Like many things in life, when you do the same thing day in and day out you tend to get good at the job.
It's about experience, if you have a criminal case then you need a lawyer, for traffic tickets a paralegal is best.
Experience Counts
Traffic ticket paralegals who appear at the same court on a day to day basis, just naturally get better and better with time and experience.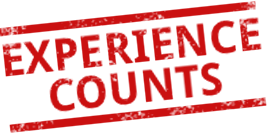 The difference between a paralegal and a traffic ticket lawyer is experience and focus.
the paralegal is only dealing with the Highway Traffic Act,

versus the lawyer who many have many types of cases going on

the paralegal will have experience at that court,

versus the lawyer who appears at criminal, civil and tribunal courts

the paralegal will probably have dealt with similar charges as yours,

versus the lawyer who may be dealing with your matter for the first time

price, the paralegal will be dramatically less,

versus a lawyers fees of hundreds of dollars per hour
As well many paralegals have experience as former police officers, have written the tickets and "been on the other side" .  These paralegals have relationships based upon their experience and backgrounds that can help a client.
The Paralegals that the Lawyers Use
At OTT Legal our officers and licensed paralegals have appeared hundreds of times for criminal lawyers and law firms.
An experienced lawyer understands that traffic court and the Highway Traffic Act can be dramatically different than criminal or civil matters and look to OTT Legal as their representatives.
These law firms and lawyers understand that a paralegal appearing at the same court day after day, with the same types of legal matters will have superior results to many traffic ticket lawyers.
That's why OTT Legal is the paralegal firm that lawyers look to for fighting traffic tickets.
They know they get better results at a reasonable cost that appearing themselves.
When your considering a traffic ticket lawyer, look to the OTT Legal.