Newmarket Traffic Tickets
Serving the Newmarket and Richmond Hill Courts and throughout Ontario.
OTT Legal Services

York Region Courts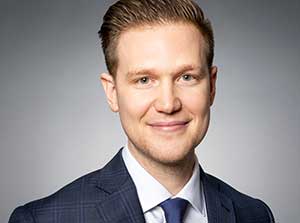 Daniel Jenner
Licensed Paralegal
Marcello Morra
Licensed Paralegal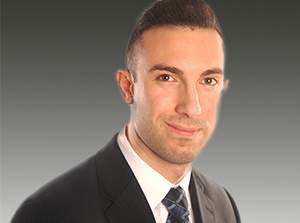 Nick Gagliardi
Licensed Paralegal
Newmarket Traffic Ticket Reviews
I don't even know how to begin to express my gratitude to the people at OTT. Everyone that was involved with my case thank you so very much! I've had a clean driving record for years and years, when suddenly I found myself with not one but two stop sign tickets within five months..
I was sick with worry over it, but OTT came through! I was completely blown away..
When I received the news that my first case was withdrawn at the beginning of the week. I was so relieved, and before the week was up, they somehow managed to have my second ticket withdrawn too! If you have a traffic ticket at the Newmarket court give them a call.  Thanks OTT Legal! Great Job Elizabeth .
---
I was worried about who to retain to fight my traffic ticket. I thought that the way it happened, that the Police Officer had me. Now, I can truly say that I am happy and very grateful to OTT Legal Newmarket Team for winning my ticket outright. (All points saved and no penalties).
I am impressed, because I had forgotten the date of my trial and did not showed up. In fact, I worked that night before, and was fast asleep the very day of my case. Wow! Then I received an email from OTT congratulating me that I won my case and that my driving record was not affected.
On my first visit OTT listened with rapt attention to my matter, very polite and offered a WIN-First option… Lovely! As I need to drive on the roads daily with my professional class driver's license. Keeping it clean means a great lot in this field. I found this help / save, right at the Richmond Hill OTT Legal. Very Professional Team. I highly recommend OTT Legal a win-first fighting team. Thank You, Regards Heera
---
Thanks very much, for bringing my Newmarket traffic ticket to a successful conclusion. Congratulations to OTT Legal
I made a google search on a Saturday and OTT was the only person to answer the phone.
You guys did exactly as you said you would do, and also replied to all my emails. This is great. As the saying goes hard work leads to success. These guys make the extra effort to win your case. Again thanks guys and keep up the great work! Thank you, Gilbert S Newmarket
---
I just wanted to thank OTT Legal…
I received your letter today saying that my traffic ticket has been totally dropped.
I never expected that at all. I know it's your job and I paid you but I am very appreciative. You know the traffic court system better than I could ever hope to. I was hoping for a lesser charge but I am thrilled with the result. I highly recommend OTT Legal! Thank-you again. Anne K Newmarket, Ontario
---
kay Do
14:41 28 May 19
Absolutely the best traffic defense firm out there. I had a 19 year old that I was helping who was issued a few tickets on the same day. We decided to use traffic paralegals due to the multiple tickets to ensure best defense. They were professional and transparent on the possible outcomes and met

with us a few times to review the case. We did not have to go to court and in the end they were able to remove 3 of the 4 charges no demerit points or fines and he only had to pay a fine for the smaller charge. Afterwards, they sent us a summary of everything via email and just very thorough and professional. Thank you Marcello and to your team. They really helped with the anxiety of the process and I highly recommend if you need the help.

read more
Kaitlyn Hu
20:49 23 May 19
They were very nice and efficient with their service. Everything was dealt with for me as i was facing a speeding ticket. It was all handled very well and the outcome was the most ideal! Five stars for sure!
Alan Alan
22:16 22 May 19
Marcello was very kind, helpful and professional. Any questions I would ask he would answer quickly and told me exactly what to expect. The outcome was the best outcome I could've had. Great experience.
Sandro Timpano
23:20 21 May 19
We were dealing with Nicholas Gagliardi. He was excellent. My brother-in-law's case was dismissed, from a careless driving conviction. All we provided was a copy of the ticket and the reporting centre report and everything else was looked after. In addition informing us with the end result. He

was easy to deal with us on the phone and made us feel comfortable,. We have used this service in the past with excellent results at a reasonable rate. I would highly recommend OTT Legal to a family or friendsSandro

read more
Daniel Herceg
14:49 13 May 19
My experience with OTT Legal Services (Marcello - Richmond Hill office) was unparalleled. I had several demerit points on the line, for a speeding ticket I had received on HWY 400, so I decided I had to fight the ticket to hopefully avoid insurance increases. I spoke to Marcello and he requested I

send him in a scanned copy of my ticket. Got a call back from Marcello telling me the possible outcomes, with no bull. He was honest, blunt and to the point. I appreciated the honest feedback and secured Marcello to represent me. He had my charge fully dismissed, which was the best possible outcome I could've had. Its one thing to spend money on representation and another to spend money on good solid representation on someone who tells it like it is and does his best to deliver the best result possible. I very highly recommend OTT Legal Services for any traffic ticket issue, you may have.

read more
Liviu Bolbocianu
12:45 05 May 19
What I mostly liked about OTT Legal (Richmond Hill) is that they are very professional and efficient. Marcello handled my case with success. As a result the offence that I was charged with, was dismissed, for which I am extremely happy.You pay the service and you get the results!I strongly

recommend using their services.

read more
walter shen
01:58 18 Apr 19
First not sure these five star review are real or not. Then had a professional, friendly and trust building conversation with Nick. Then my ticket (fail to ensure passenger seal belt) is dismissed! No fines and No points. Thanks to Nick, Marcello and the team for the Five Stars work! Couldn't be

happier. Great Team! Real company!

read more
Randal Xu
20:37 12 Apr 19
Of course I am here giving OTT a 5 stars rating because of both of my tickets (speeding and drive handheld communication device) got dismissed in court and I am very happy with the result.I am not going to bore you with details of my case, instead I want to talk about the good service OTT

provided. I chose OTT because of 5 star google review (I see now it has down to 4.8). I went to their office, spoke with Chris, then later emailed & phoned with Daniel & Marcello, they are all very professional and responsive. I do not understand how some people gave 1 star rating to accuse them otherwise. Obviously, they have a lot of cases to deal with and cannot keep emailing you on a daily basis when there is nothing to update. When I reached out to OTT, they explained everything regarding chance of winning and potential outcome upfront before asking me to sign the contact with them. I know that getting a traffic ticket is a frustrating experience and it can ruin your mood for days or weeks. But hiring a professional to handle your frustration is the only way to go. I guess if you are so confident about the chance of representing yourself, you would not be here looking for legal option. Go to their office, talk to them and see for yourself before making any decisions. For me, I will definitely use their service again.

read more
Cesira Zinga
22:09 08 Apr 19
This news just completely made my day.Thank you Marcello and OTT Legal Services in Richmond Hill for having my traffic ticket charge dismissed!You are the best!!I highly recommended OTT and their services.
M F
20:38 04 Apr 19
My experience with OTT Legal (Richmond Hill office) was a very positive one. Normally I pay my speeding tickets without a fight, however, this time I had 4 demerit points hanging in the balance and I felt compelled to do something about it. I contacted a lawyer as well as 4 firms offering services

to fight traffic tickets. In the end, I chose OTT Legal as they presented themselves the most professionally. Marcello and Daniel were very patient and explained the possible outcomes and responded to all of my subsequent questions thoroughly and in a timely manner. I felt that I could trust them to proceed in my best interest.OTT Legal did everything. They showed up in court on my behalf and were able to get my case dismissed and furthermore, my record remains clean. I could not be happier - I thought that a reduction in points would be the best outcome. I would highly recommend Marcello and his team ... thank you!

read more
Inna Mezhiborsky
18:50 04 Apr 19
I would like to thank Marcello and his team at OTT Legal Services in Richmond Hill for the amazing work they did. The officer catch me on the Highway 48, at late evening time. It was not a big traffic, so I just followed previous car on normal distance. The officer stopped me and gave me a ticket

explaining that it was a sign to reduce the speed. The car I followed, continue to drive, but me he stopped. I was frustrated. Friends of mine give me the OTT Legal Services name, I also did my research and contact OTT Legal Services.In telephone call, Marcello explained what required and next steps in the process. It takes more then year. Finally, I got the e-mail from Marcello that case is dismissed. It was worth the money. I would highly recommend OTT Legal Services for anyone looking for professional Paralegal Services with experience. Thank you Marcello!

read more
Brian Torres
19:16 27 Mar 19
Let me tell you one thing and one thing only.. Marcello and his team are the BEST when it comes to fighting tickets. I had a ticket for speeding 80 on a 60, mind you it was a construction zone and there was absolutely no signs that said it's now a 60 zone.Thank you Marcello so so so much for

helping me keep my driving record clean. YOU ARE THE BEST!!

read more
Scott H
10:24 12 Mar 19
Was charged with speeding last summer and the cop used a laser radar device. Called OTT and they took care of the process to challenge it. I emailed a couple of times for updates and responses were quick. Got an email yesterday saying the charge was dismissed. Very happy!
Eddie Chung
16:53 28 Feb 19
yes their review is true not B.S. , I read all the review from internet try to find the best rating Ticket fighter and these guys come up with 5 stars. Even the speeding ticket is not a huge one and the fine is only $60, but hey why want ticket in your record if you can have it taken off. here

is the letter of proof.. Case dismiss , no fine and no penalty. Thanks OTT for doing this wonderful jobs.

read more
M M
19:43 19 Feb 19
OTT Legal Services was recommended to me. I would like to thank OTT Legal Services and specifically Marcello for his amazing work on the 3 cases that he handled for me. I had three speeding tickets that I entrusted him to make the best out of the situation. Two of the tickets were dismissed and

one although was not dismissed, it was changed to a different violation which would have a smaller impact on insurance premiums. I would highly recommend OTT Legal Services and Marcello to anyone looking for professional Paralegal Services with extensive experience. They are one of the top and best paralegals out there. Thank you Marcello!

read more
Craig Moore
14:03 31 Jan 19
I received a speeding ticket - 24km over last year. I don't normally exceed the limit by that much so I was very suspicious. There were other cars in the area when they caught me (maybe they got the wrong car?). The officer wrote down the wrong licence plate number on my ticket. Given these 2

reasons, I decided to seek help in fighting this ticket. I contacted OTT Legal and discussed my situation with Marcello. He told me that I had 2 choices - 1st. to have them talk to the officer to request a reduced charge. 2nd. to go straight to trial. I talked to my insurance company and they told me that a ticket is a ticket - so, option 1 wouldn't help me with an insurance increase. Yes, this may eliminate the demerit points - but, that wasn't my main concern. So, I requested OTT to go to trial (all or nothing!). The officer was in attendance with OTT representative ready for the trial. Fortunately, (not sure why) the prosecution was not in a position to proceed. My guess is that they either were not prepared for the trial or they thought they may loose because of the error on the ticket. In any case, the charges were dismissed and my record is clean. I am very happy with the services from Marcello at OTT.

read more
Vicky Zheng
23:12 29 Jan 19
I'm very satisfied with OTT legal services. They helped me on two tickets dismissed. They did provide professional service on traffic ticket fight.
Suleyman S
21:14 24 Jan 19
Let me just start off by once again thanking Marcello and his team at OTT Legal Services in Richmond Hill for the amazing work that they are doing for clients. My mother was involved in a collision where the police officer who came to write a report, concluded that it was my mothers fault and gave

her a ticket with a court date. We thought it was unfair from the officers side so I did some research and found out about OTT Legal Services. Read the reviews and details on their site. I was convinced that OTT Legal Services was the right place. We spoke to Marcello at his office who was a very understanding, respectful, and friendly gentleman. Marcello assured us not to worry and that they will try their best. I am very happy as my ticket was dismissed. My money was well spent. I would highly recommend OTT Legal Services for anyone looking for professional Paralegal Services with experience. They are one of the top and best paralegals out there. Thank you Marcello!

read more
Neely Noticewala
19:14 24 Jan 19
I cannot say enough positive things about my experience with Marcello and OTT legal. He answered all my emails and questions promptly and spent the time to make sure I understood all my options in regards to my accident.
Ina Erculj
18:38 17 Jan 19
We can't thank Marcello enough for the wonderful work he did for our daughter's case and helping us get a serious charge withdrawn. His professionalism and extensive knowledge put us right at ease and we knew immediately we were in great hands! While driving on a busy highway on the way to

school, my daughter was slowing down due to traffic, when suddenly, she was hit from behind and pushed into the vehicle in front of her. Long story short, this was not a fender-bender! Her car was a write-off and she had to be removed from the car by emergency services. For whatever reason, the officer charged my daughter and the person who hit her from behind with careless driving. She never should have been charged in the first place and we didn't feel we could handle it alone so I started searching for help. We choose OTT Legal based on the very positive reviews both on Facebook and their website. Given our personal experience, I can honestly say all the great feedback is true! Marcello and his team were fantastic throughout the whole experience. He walked us through the entire process, answered all our calls and e-mails promptly, and most important, got us the best possible result! THANK YOU Marcello!

read more
Istvan Csukat
18:11 17 Jan 19
Great company, great team ! Case dismissed and my records stay clean.Recommended to all my colleges, relatives and friends. Thank you very much !!!
Schuren Sriskandarajah
22:52 09 Jan 19
These guys are really good and more importantly, very professional. It was my first time using their services and Marcello was excellent to deal with. Answered all my questions and secured the best possible outcome on a short notice. I would definitely recommend.
Andrew Weatherbee
16:38 19 Dec 18
Marcello is the best! He never fails me! Very organized and professional. You can relax knowing Marcello is working on your behalf!
J K
23:24 14 Dec 18
I am very happy with OTT's service. Marcello and Nick are very helpful. Chris also helped me in the past. They took the time to discuss my case so I know what to expect. They were able to have my charge dismissed (disobey stop sign). They helped my family 3 times in the last 9 years and they

always delivered what they promised. Some people preferred DIY but I will leave it to the pros. You only have one chance to get it done right why risk it.

read more
Anonymous Profile
16:02 12 Nov 18
OTT is simply the best possible representation you can get. I was caught speeding in empty rural area on the countryside with literally nothing around. The speed reported was the result of a bad decision (acceleration downhill) close to home. The officer decided regardless of the circumstances to

charge me with two separate HTA infractions. Thanks to the incredible work of Marcello and his team, the serious a charge with suspension was withdrawn and they also had the speed and demerit points reduced.

read more
Matt Cooke
05:47 07 Nov 18
I can't express how happy I am that I chose OTT to represent me and fight my case! I got a REALLY bad ticket (we'll over 50km/h) and the outcome was a dismissed ticket and no charges or fines whatsoever.. I would highly recommended their services for ANYONE in need of a paralegal, their

incredible and truthfuly worth every dollar spent! Great job guys you really pulled through on this one!

read more
John E McDonald
20:24 23 Oct 18
For all your traffic tickets, Marcello and his team are the best there is. my ticket got reduced from 4 points speeding to disobey sign 2 points. Can't thank him enough . Money well spent.Thanks again.
Ramin Raufie
15:38 15 Oct 18
Met with Marcello 2 weeks before my trial date. Him and his team were able to reach out to the courts and receive all the document's that they required in that short period. They were able to completely dismiss my charge...great experience.
Ming Zhang
13:19 19 Sep 18
I had an improper left ticket. I met with Marcello. He is a very nice and very experienced professional, explained to me very clearly about the law. In and between he always replies to my email within same day. Finally he convinced the prosecutor to dismiss my ticket. I am very satisfied that

I will avoid an insurance increase next year. I highly recommend Marcello.

read more
Abe Gelkopf
17:57 13 Sep 18
I have been dealing with Marcello Morra and the rest of the staff when it comes to fighting tickets for my transportation company. A+ service all around. Emails and phone calls get prompt replies and my options are always fully explained. I highly recommend them.
Jyoti Desai
16:15 25 Aug 18
Was very happy with the company. Right from the start they were professional and informative. They explained all my options and they represented me in court. I did not have to attend the proceedings. All charges were complete dropped. Marcello Morra and his team were wonderful to deal with. I

highly recommend OTT Legal Services

read more
Mena D
15:42 14 Aug 18
Ott Legal Services exceeded my expectations. They we very knowledgeable and very professional. They were fast in responding to my questions. I'm extremely pleased that they were able to help me and extremely pleased at the outcome of my situation. Marcello and Nick come highly recommended for there

dedication! Thank you again!

read more
Karen Canning
16:51 13 Aug 18
I have dealt with Marcello at OTT on more than one occasion and his results have always been amazing. I wouldn't consider using anyone else and would definitely highly recommend OTT Legal.
Jimmy
19:57 28 Jul 18
My daughter received a ridiculus careless driving charge for lightly tapping another vehicle's rear bumper in which there was just a little scratch and no damage to my daughter's car. A police officer happens to show up while they were exchanging information and because they asked the officer

to write a police report to avoid having to go to a collision center, she charges my daughter. It was a non-reportable collision since it was just a small scratch and the officer should of known this and advised the 2 drivers they didn't have to go to a collision center and no police report was necessary because she would be forced to issue a charge and just told the 2 drivers to move to a safe location and finish exchanging their information. Marcello got the charge dismissed. I highly recommend OTT Legal Richmond Hill. Thank you Marcello for your hard work, honesty and professionalism.

read more
Ehsan Yazdani
21:04 26 Jul 18
Today my traffic ticket was dismissed completely by OTT legal service i am so happy and would highly recommend to every one wants to get ride off bad headache .thank you guys it has been best ever service I received so far.
Bernice Chaplin
17:31 19 Jul 18
.Thanks to OTT Legal Services! They were very thorough and professional in getting me off my ticket. I didn't have to do anything. I would highly recommend them
Matt McDonald
17:15 18 Jul 18
My experience with OTT was very positive. They took on my case and I did not have to do anything but wait for the outcome and let them handle the work. The outcome for me was a dismissed ticket and I could not be happier! Great service and very professional. Money well spent!
Brett Pope
18:00 10 Jul 18
I had an unfortunate event and ended up being charged with careless driving. Marcello and the OTT legal team took on my case and got it totally dismissed! I couldn't of asked for a better out come. I recommend these guys to everyone.
gbridge63
14:05 29 Jun 18
Ottlegal exceeded my expectations. They we great to work with and very professional. I'm grateful that they were able to help me !
Cris morton
16:11 25 Jun 18
To be honest, was not sure how this would turn out.I realized I did not stop completely, but officer pulled me over and had the offence on tape, so it showed I never stopped.The Team at OTT did a great job, and got my charge dismissed.I was amazed and relieved.Thanks to the team!
Mehdi Tahuri
14:12 14 Jun 18
Great service. Real professionals who know how to handle traffic tickets. Very happy with the outcome that Marcello managed. In our meeting he spent time to explain possible outcomes and suggested and executed one that would be successful. I'm happy I trusted his expertise and I'd definitely

recommend him to friends and family.

read more
brittany marshall
21:52 02 May 18
I had a careless driving charge. The york region team at OTT was amazing. They answered all mine and my dad's questions. Thanks to OTT, my charge was DISMISSED; no record or demerit points and no fine. I would highly recommend OTT legal services.
Mike Creighton
17:23 21 Mar 18
Marcello and the staff at OTT Legal Services are amazing! He has helped myself and my wife get out of some tricky tickets. All of my questions, email and calls were always answered right away. Bravo team! I highly recommend their services.
Margarita Cargher
01:34 13 Mar 18
I have walked into OTT's Legal Services with a case that essentially was almost hopeless: where an OPP officer gave me a "nicer" fine from what could've been a nightmare (I decided that I was going to fight just a little bit more!). Now, I am very grateful to the wonderful team at OTT Legal

(Marcello & Nick) for fighting my case and producing an excellent result! The service that this team provides is ABSOLUTELY impeccable: answered all of my calls, emails, and inquiries very promptly (if not immediately). Honestly, these guys went above and beyond. I just gave them my ticket, and never had to think about it again! Looking back at it, the return on investment is totally worth it! Thank you so, so, much guys for your wonderful transparency, knowledge, and support!

read more
Nezi Dias
19:06 02 Mar 18
I got a ticket "disobeying an official sign" last summer for making a U-Turn. I approached OTT legal services at their Richmond Hill office. Marcello Morra was very professional and explained that we had a case. He said he could win it. Needless to say, he got my case dismissed. Thank you,

Marcello and his team for a job well done and for keeping their promise. I would highly recommend their service to anyone. They stand by their motto - Winning is everything !

read more
Petrie Don
01:43 23 Feb 18
I got a speeding ticket. 33km over the speed limit which meant a loss of 4 demerit points. I was well explained that I may not win, have the case dismiss but I was explained the possibility of negotiating a reduce fine. with the understanding there were no guaranty. I was ok with the terms, I did

not expect a miracle. As it turned out Len and his team got my fine reduced and no loss of demerit points which was my major concern. I was money well invested, best gamble I ever took. thank you Len and your team.

read more
Peter Tuhk
17:05 16 Feb 18
My daughter had the misfortune of driving into a speed trap late at night in the middle of the rural countryside where the speed limit was drastically reduced. The keen police officer immediately charged her with Stunt driving which was ridiculous. If convicted of this charge my daughters would not

have been able to commute to university, which she was at the time, and work. Not to mention the insurance repercussions and fines.With their expertise OTT was able to have the charges totally withdrawn with no fines or points. This was an outcome that I did not believe possible. My daughter was beyond relieved to have this matter totally taken care of in the best possible way. If convicted she would have been paying for this for years and have had that ridiculous conviction on her driving record.We were so happy to have called OTT !

read more
Wendy Thomson
20:02 13 Feb 18
I have used OTT Legal for many years as our Company Notary. I got a ticket for "using" a hand held devise while driving. Decided to try the primary service that OTT provides and lo and behold my ticket was dismissed, no record or demerit points and NO FINE. Nick and Marcello are a joy to work

with, full of knowledge, and clearly the courts respect their words and actions. I cannot recommend this company and its legal representatives enough. Drive safe everyone, if not Call OTT Legal.

read more
Branka Novic
03:21 07 Feb 18
Thank you Marcello and Nick. There was no conviction, fine or demerit points for my son and his driving record is clear. We made just one phone call, sent documents they needed and they fought for us.Worth every single penny we paid for service.
IVIagic25
14:16 16 Jan 18
Highly recommend OTT Legal. Leaving my speeding ticket with Marcello was a super smooth process. Service was great and my question were answered. Only had to meet once to make a payment and everything else was taken care of. Even better my ticket was won and I was relieved to keep my record clean

and pay zero fines. Thanks

read more
Nabeel Haque
18:30 04 Jan 18
Marcello, thank you for your honest appraisal of my matter. I really appreciated your professional approach. I will recommend you to anyone who asks about traffic offences in the future.
Michael Binder
05:49 12 Dec 17
I am a good driver with a clean record for many years, so a speeding ticket I received was a huge frustration. I felt it was unfair ...you all know how it feels if you are not speeding intentionally. And with my busy schedule I simply would not have time to go to court.... So, I found OTT Legal

Services online and called them for help. They took over fast an efficient. I did not have to worry about this anymore. A couple of days ago they represented me in the court and reduced my points from 3 to 0. I asked a few questions after that to receive clear professional answers in a few hours. I wish you not to have any issues on the road, but if this happens I highly recommend this company! They do help! Drive safely! Michael

read more
Sonia Chung
06:34 07 Dec 17
They were really helpful and quick with replying to me whenever I had questions about the process of fighting my Careless ticket! My entire case was cleared with no convictions or charges, and I'm so happy with their help! If you ever need to fight a traffic ticket, I suggest them!
Dinesh Ram
14:57 06 Dec 17
I am very pleased and thankful to OTT for the work they have done. Great experience with resolving my case. I would highly recommend their services. They are just wonderful! You can put your faith in them.Thank you.
Marina Mattucci
21:09 01 Dec 17
I am writing this review to share my awesome experience that I have had with Marcello representing my son with certain traffic tickets. It has been a great pleasure dealing with Marcello as he is professional and courteous. He explained everything to both of us so that we could understand what it

all meant and what he was going to try and accomplish as a result of these charges. He was always there to answer any questions and believe me I had many. His patience was incredible as there are a lot of emotions surrounding these situations. All in all, I am so thankful for everything for a job well done. Thank you Marcello.

read more
Andrew Pecchia
16:34 26 Nov 17
Thanks to Marcello and his team i was able to get my careless driving charges dropped with no demerit points and kept a clean driving record! I would use them again as they did an excellent job. Highly recommend his services.
Tommy Ha
23:27 21 Nov 17
Very professional. Very glad I had my stunt driving charge lowered thanks to Marcello. Very happy with the service as well.
Mark Kharitonov
20:27 29 Oct 17
The guy (Chris) is the best. Very professional and to the point. I do not know what I would have done without him.
Shujaat Khan
04:28 30 Sep 17
Thank you OTT legal. Great service. Won the case for me!
michael dastranj
03:57 26 Aug 17
I had 3 none sense fine's , Marcello at OTT walked me through the whole process and i had fantastic results. I highly recommend OTT, you will have professional representation with great results. Thank you very much Marcello you rock.Michael Dastranj
Sandy yang
02:25 20 Aug 17
This guys are amazing!!!I got 3 stop sign tickets , 9 demerit points and fine. I was so worried about it .So I searched online for a tickets expert I read their online reviews and called them .Then I decided to choose OTT Legal Services. That was one of the best decision I've ever made!!They

took care of everything so I didn't have to appear in court. I was out of Toronto on a trip when I got the great news from Chris that they won the case in court completely !! 3 tickets ,9 demerit points and fine are all dismissed!!! my driving records is clear!! I can't express how excited I was when I heard this result! They gave me the best result than I have expected!!! i wouldn't hesitate to recommend OTT to anyone who need this service.They are the best! Their professional job are worth more the price they charge! Thank you so much Chris and your team for your awesome job !!!!

read more
Gagandeep singh
04:41 17 Aug 17
These guys are best, they won the ticket in just a single date. I had a accident and got ticket for careless driving I was so worried.But now I am relaxed and happy.
Lucian Hetea
17:48 21 May 17
WoW...this company just saved my ass from paying through my nose the insurance company. From the beginning to the end they took care of my case in a professional manner. On top of that they saved me from losing 9points and they solved my cases(3 tickets in a span of 10minutes) with an outcome of

just 2 minor faults and NO POINTs taken. Price wise they are also very good. I already recomended and will recommend this business to everyone. Thank You so much to Marcello and his team for helping me out in such a hard time for me.

read more
Igor De
23:28 24 Mar 17
Got a speeding ticket and decided to ask for help from OTT legal. They explained how they will be able to help me, took care of all the documents and represented me in the court on the date of the court. The people i spoke to were very professional and happy to help. My case was dismissed, could

not be more happier. Thanks!

read more
Next Reviews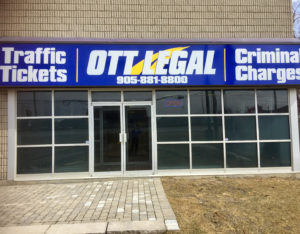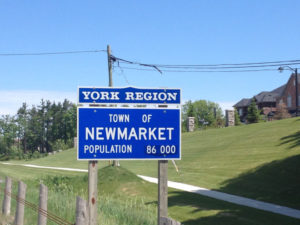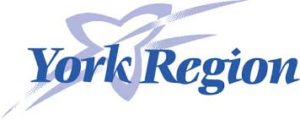 OTT Legal is a Newmarket traffic ticket firm.  We have been in business fighting traffic tickets and dealing with motor vehicle law since 2002.  We provide expert traffic ticket defence at the Newmarket traffic ticket court and throughout Ontario.  Consultation to discuss your traffic ticket is always free and confidential.