The speeding ticket is minor, you rarely if ever get caught speeding, so why shouldn't you just pay the ticket?

Why You Shouldn't Just Pay a Speeding Ticket
Speeding tickets have long term affects for demerit points and insurance implications.
A speeding ticket will stay on your driving record for three (3) years and demerit point last for 2 years.
As well a speeding ticket can have hidden penalties like:
licence suspensions for novice drivers, and
increased insurance rates
By disputing a speeding ticket the ticket the ticket can be delayed, reduced or even completely dismissed keeping your driving and insurance record clear.
Many inexperienced officers may believe if they drop the ticket to no points that you'll pay it, saving them appearing in traffic court…
The Compounding Affect of Speeding Tickets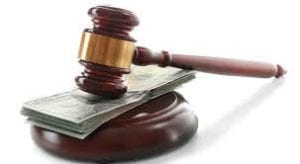 We heard and seen people say I'ver never had a speeding ticket before and it's unlikely I will get another, and pay the ticket.
Once paid the ticket stays on the insurance for three (3) years.  The ticket has a minimal affect on the insurance which the driver absorbs.
The driver didn't expect or plan for the first ticket and then within the three (3) year they receive a second traffic ticket.
The second ticket compounds the affect on insurance increasing the insurance rates.
Should an accident happen or any claim made to the insurance within that same period, a third incident will push the driver into high risk insurance rates.