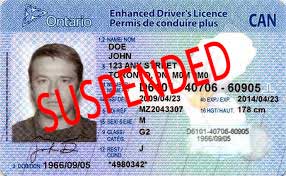 Class G1 and G2 licence holder are subject to a demerit points suspensions for:
traffic tickets with four (4) or more demerit points
any accumulation of nine (9) or more demerit points. (60 day suspension)
a violation of the G1 or G2 licence conditions.
The suspension will be for thirty days for the first accumulation, any further accumulations will be for minimum of 90 days.